Maintain your right wrist angle for a solid strike
.
Watch any good putter, and you'll see that his or her right wrist (for right-­handers) holds the same angle in the follow-through as it did at address (main photo). That's a sign of stable wrists through impact—a must for good putting.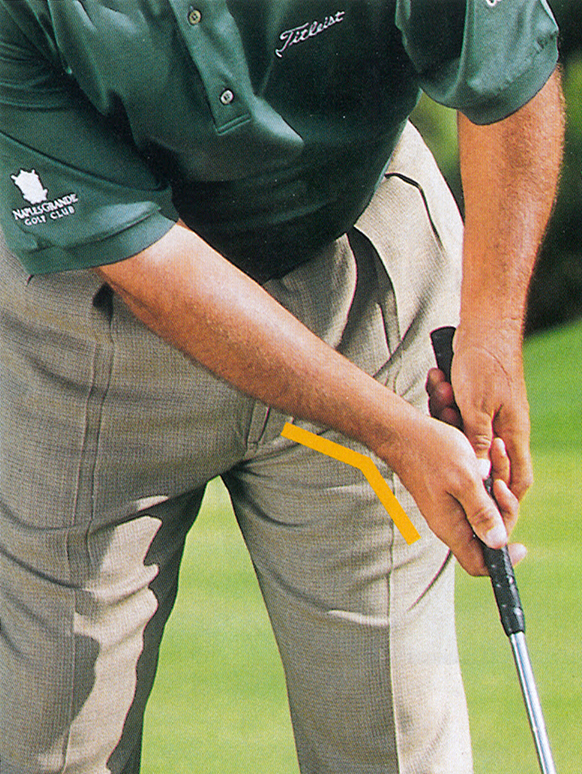 By contrast, many amateurs lose this wrist position by "flipping" the putter through the ball (inset), a fault that leads to poor contact and off-line putts. To avoid the flip stroke, feel your left elbow separate from your body after impact, rather than staying against your side as it does after a "flip. This should help steady your right wrist. Another way to isolate the feel is to practice with your right hand only. Hold the angle and watch the putts start rolling in.
.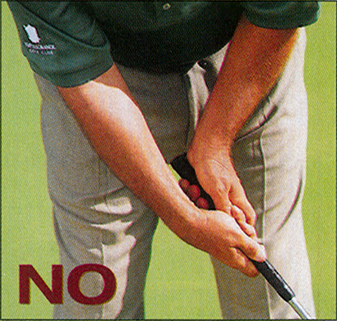 .
.
.
.
.
.
.
.
.
.
.
.
.