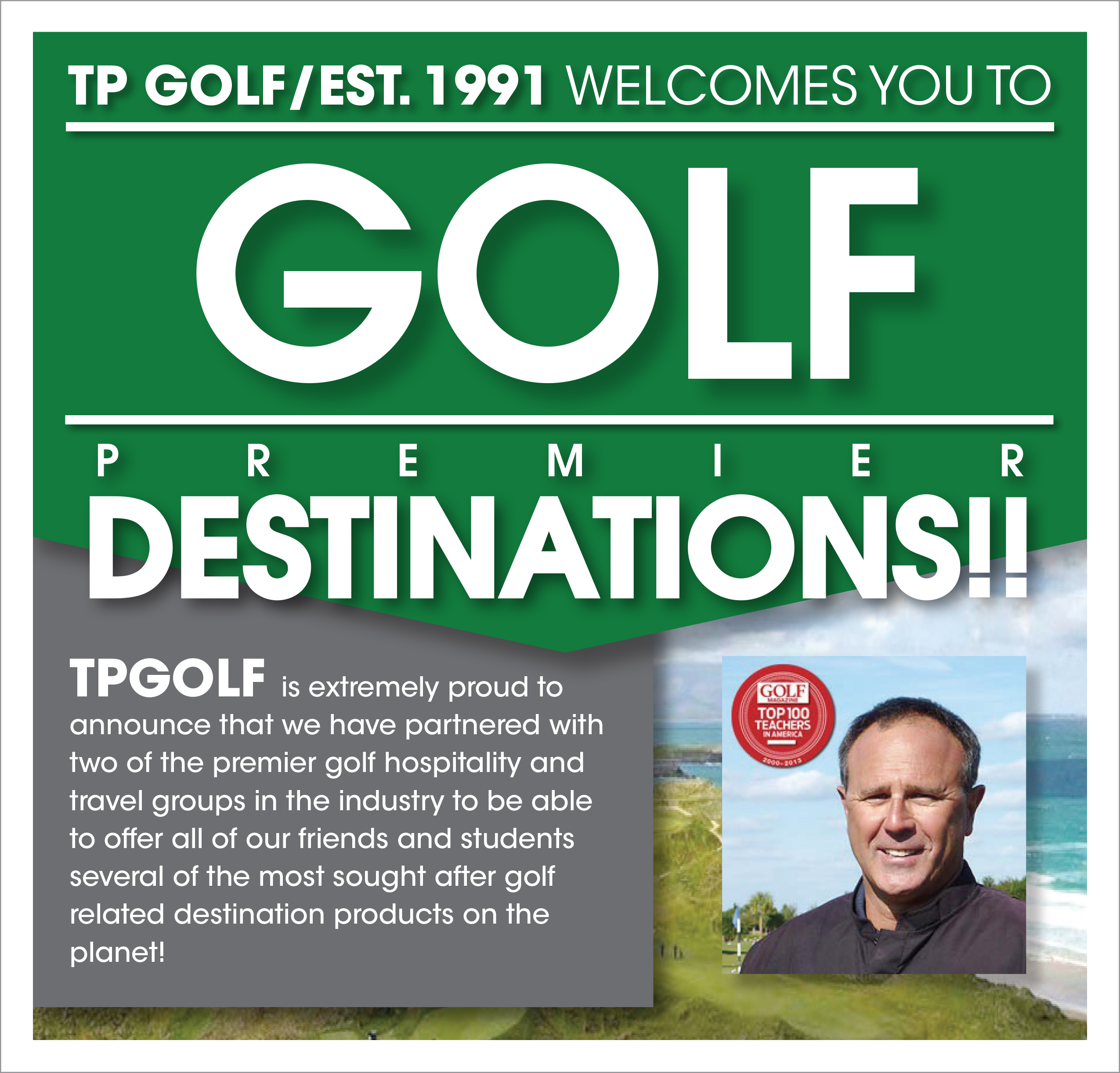 TPGOLF can not only arrange your most sought after golf experience but where else can you go and bring along both a world class coach, decorated player, and golf historian? That's right, Tom Patri, one of this countries most sought after teacher/coaches can join your group if you so desire!
These tours let you create a truly custom experience choosing from the best courses and accommodations available!
Let TPGOLF make that bucket list golf dream come true! Contact Tom Patri directly today!
239-404-7790 / tpatri@mindspring.com
(Please note that premier events / destinations have extremely limited inventory and require early planning.)
ask about other special products!