A drill to fix your swing path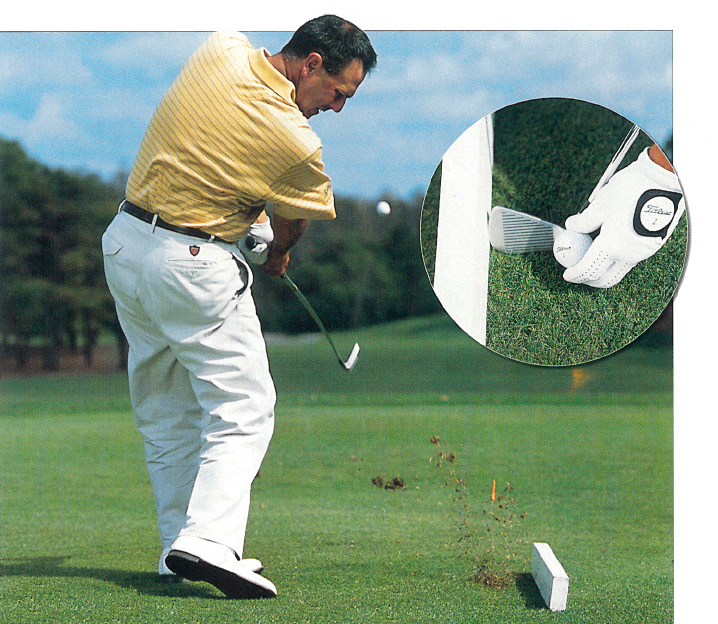 .
A drill is only helpful if it's done the right way. Let's use, as an example, the 2 x 4 Drill, which can help identify and correct one of the causes of a slice – the over­ the-top chop. It's straightforward and very com­mon, but I observe many students doing it incorrectly, and maybe you make the same mis­takes. Here'show to set it up properly.
Place a 2 x 4 on its narrow edge, not flat (This error makes it too easy to swing the clubhead over the board without hitting it.) Use a 5-iron and tee up a ball near the front third of the 2 x 4, exactly one clubhead width from the board (inset). Any closer to the board is too difficult, any farther from it gives you room to cheat.
When set up correctly, this drill provides instant feedback. As a visual obstacle, the board should force your club to approach the ball from the inside. If your club strikes the board, you're still swinging from out to in. Repeat the drill, taking care to set it up cor­rectly, and before long you'll be on the path to ending your slice forever.