Longer Drives May Be All in Your Head
(Part 1)
The average adult head weighs 12 pounds. When you're trying to drive a golf ball a long way, it makes sense to have the momentum of this mass working for–instead of against–you.
The world's best players move their heads eight to 10 inches toward the target between impact and the finish–just look at the swings of David Duval and Annika Sorenstam. This helps synchronize the body's movement with the arm swing and generate more power. But the heads of most amateurs actually move away from the target after impact, wich limits their power production.
.
DON'T GET LEFT BEHIND
Most golfers have been told to "stay behind the ball." Technically, this is correct-the head should be behind the ball at impact. But often the effort to do so moves the head away from the target (below, right). Why is this bad?
It prevents the shaft, the arms, and the upper torso from moving in rhythm with each other after impact into the finish. To cor­rect this, picture your head being on top of the ball at impact. Changing your mental picture from "behind" to "on top" will help your head move forward with the club (below, left), not drift away.
.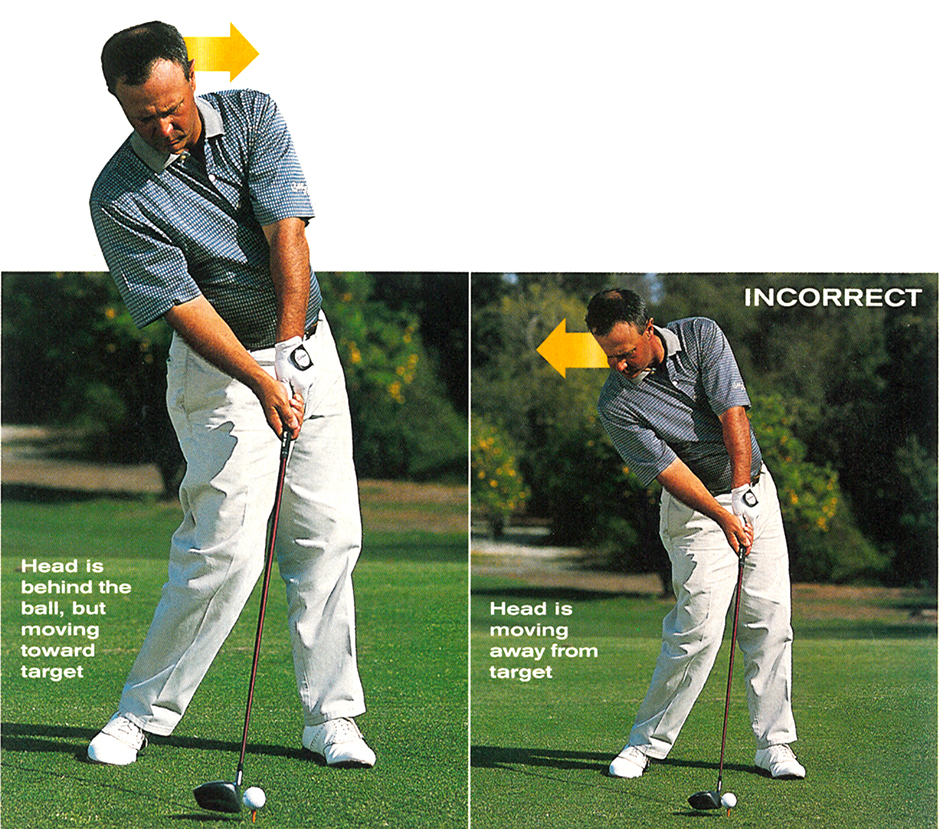 .
.
.
.
.
.
.
.
.
.
.
.
.
.