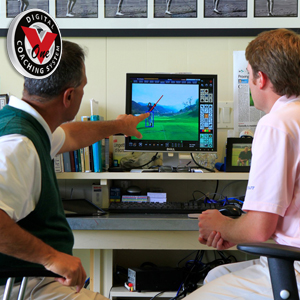 Hi Tom.  As I head north later this week, I just wanted to let you know how much I have enjoyed working with you.  You have such an astute and keen eye for everything having to do with the golf swing.  And I understand you when you explain something to me.  I look forward to working with you further in real time and via V1.
TP, on Saturday, I felt like you gave me permission to open my stance a little and move the ball back a little.  I believe both enable me to steepen my attack to the ball.  Prior to "getting your permission", I hesitated making those adjustments, even though opening my stance helps me get through to my finish better and moving the ball back a little gives me better contact quality.  My thought process was that good golfers don't play the ball that far back in their stance and an open stance is for slicers.  Thanks for the permission slip, Tom.
Best wishes for a good, peaceful, and safe summer.
Bob DiTommaso