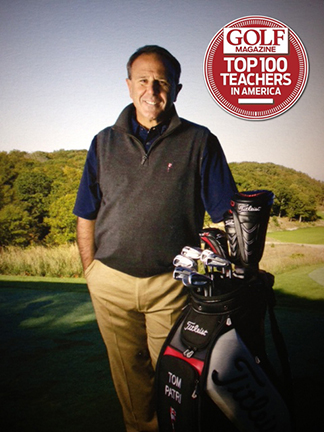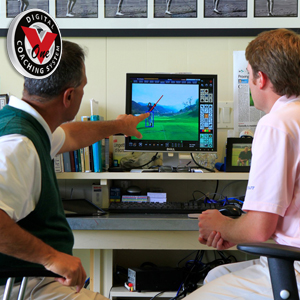 TO ALL TP V1 ONLINE VIDEO ACADEMY STUDENTS
I hope this finds everyone doing well. I wanted to get the following points out to all of my V1 ON LINE ACADEMY students. If neither of the below points relates to you no worries. If you are not sure if either issue relates to you please feel free to contact me at tpatri@mindspring.com
1- All V1 Packages are good for one calendar year by agreement. If you have video lessons left on your package and your package is more than a year old and you want to extend your package time I'm have installed a $75 Package Extension button on my website. It will be operational for the next 2 weeks. Why lose valuable video lessons? ** If you choose not to extend you time your remaining videos will be deleted.
2- If you are a past TP V1 Lesson student and your package is currently completed here is a chance to RE-UP and double dip! If you RE-UP in the next 72 hours I will double whatever product you purchase! THIS OFFER IS ONLY GOOD FOR NEXT 72 HOURS!
SINGLE – Get 2!
6 Pack – GET 12!
12 Pack – GET 24!
UNLIMITED 1 Year – GET 2 YEARS UNLIMITED!!! 2 YEARS UNLIMITED!!!
3- I WILL EXTEND THE ABOVE OFFER FOR THE NEXT 72 HOURS TO ANY CURRENT TP STUDENTS WHO ARE NOT CURRENTLY V1 ON LINE STUDENTS!!
WHAT GREAT TECHNOLOGY ALLOWING US TO STAY CONNECTED AND POSITIVELY ADVANCE YOUR GAME IMPROVEMENT!!
Tom Patri, PGA Professional, has been a teacher, coach, and mentor to new players, the recreational player, as well as the tournament player, for over 30 years and 50,000+ lesson hours.

His background in golf not only includes the lesson tee and the classroom but his playing background has allowed him to truly understand what you the student goes through each time you play this wonderful and challenging game.
 Tom enjoys teaching each and every ability level and brings a passion to the lesson tee every day. During the summer months Tom is based on Eastern Long Island at Friar's Head and during the winter months he is in Naples, Florida at The Quarry.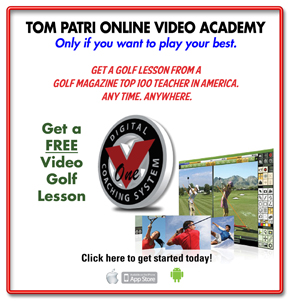 Detailed information about Tom, his teaching background , his instruction products, locations, free tips and so much more are available not only here on his website but be sure to sign up for his FREE MONTHLY NEWSLETTER. You will be glad you did.Tom does private golf instruction, single and multi day golf schools and can customize your golf lesson needs based on location and availability. He is also available for public speaking engagements on a wide variety of golf related topics. His company TP GOLF even offers an ON LINE VIDEO ACADEMY making him available 24/7/365 to anyone anywhere on the planet!
Tom Patri, Director of Golf Instruction at The Friar's, and Adam McDaid, Head Golf Professional talk about Partnering for Success in this Titleist Channel video.
Tom welcomes all questions and inquiry's and can be reached at tpatri@mindspring.com
"Tom Patri is a wonderful golf instructor who gets the most satisfaction out of seeing his pupils improve. He has spent his life in the game, and his vast knowledge of the golf swing shines through in every lesson!"
—Damon Hack, Co-host of Golf Channel's Morning Drive
(Career round – 82, Handicap – 18.3)
Listen to what Tiger Wood's has to say about the value of V1 Video Golf Lessons:
---
Tom Patri Golf Services is pleased to announce the 3rd Annual Holiday Junior/Collegiate Golf Camp
Click here for PDF
Click here for more information
---
---